Custom Development Methods To Ensure You Get The Best Fit From Us

Choosing the right software development methodology can be crucial to the success of your project and making the right choice isn't always easy. Below we have highlighted the key differences between the 3 main methodologies we employ to hopefully help guide your choice: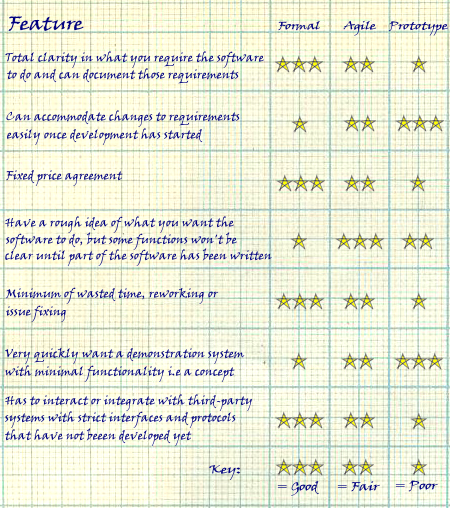 We will of course work with you to ascertain the type of software development project you are initiating, plus take into account the style that best fits you and your organisation. To discuss our methodologies in more depth please don't hesitate to contact us.
Read more about our software development services: