Software Development for National Express Ticketing System.
This software development project provided a portable solution to improve bus ticket sales both at the terminal and on-board.
The ticketing system was written in C# with the deployment on to a Casio IT-3100 mobile printer/handheld touchscreen, running Windows CE. The ticket printer then interfaced via Bluetooth to a portable credit card machine.
Bus routes and appropriate rates can be pre-loaded and changed via a docking system. The operator selects the current route via a drop down list which pre-loads the relevant ticket options and fares. Sales can then be taken with cash and via card due to the handheld printer talking to a portable credit card machine.
Multiple travellers can be combined into one sale and one ticket.
Multiple operators can use the unit by logging in and the full audit trail and data collected is downloaded when the unit is docked,for analysis and reporting. At the end of each shift the operator can print a summary which details ticket sales, refunds, plus totals of cash and card transactions.
The code used multi threading to simultaneously update the displays and communicate to the credit card machine.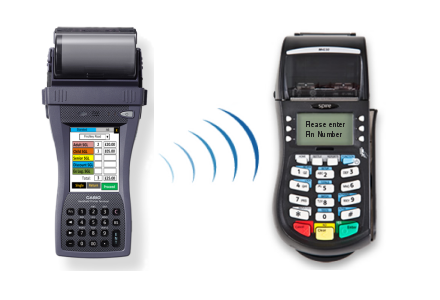 Project info
National Express Ticketing Software Development
software development cumbria, software development
Active Andalucia
Active Andalucia
www.active-andalucia.com
Multilingual website for outdoor pursuits center in Spain.
Just wanted to say a huge thanks for the work you have put in to creating our new web site, we are really pleased with the results.
I know we have not been the easiest of clients to work with as we had no clear direction in the beginning and then so many unplanned changes but thank you for your patience and it has paid off as we now have what we think is the best site in the "activity business" it is vibrant, easy to navigate, engaging and informative. Your advise and guidance through this process for us has been amazing and fingers crossed this is the start to a great new venture for us.
We have a few other projects we are working on and look forward to talking to you about these soon.
Deborah Kelly, Marketing Director