BNFL Pond Database System
Sellafield is a large multi-function nuclear site close to Seascale on the coast of Cumbria, England. Current key activities (2019) include nuclear fuel reprocessing, nuclear waste storage and nuclear decommissioning, and it is a former nuclear power generating site. The site covers an area of two square miles and comprises more than 200 nuclear facilities and more than 1,000 buildings. It is Europe's largest nuclear site and has the most diverse range of nuclear facilities in the world situated on a single site.
There are four ponds and silo facilities at Sellafield, all containing highly contaminated waste. In March 2015 work began to pump 1,500 cubic metres of radioactive sludge from the First Generation Magnox Storage Pond, enough to fill seven double-decker buses. The clean-up operation is arduous – the Magnox pond isn't expected to be decommissioned until 2054. It is one of several hugely necessary, and hugely complex, clean-up jobs that must be undertaken at Sellafield.
The project was to design, develop, build and deploy a client server database to manage the nuclear waste storage ponds.
Technologies used include: Oracle, VBA, Winforms
Hihghlights: Integrity of data was vital. Software and hardware interlocks. Full audit trail. Highly visual display.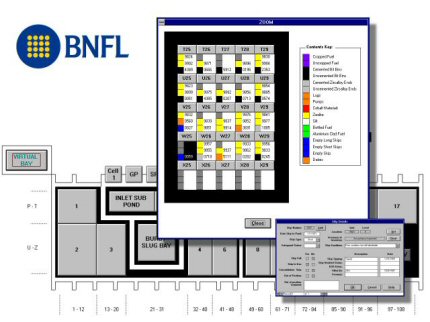 Project info
British Nuclear Fuel Ltd (BNFL) Pond Database System
database development,oracle development
Badger Office Supplies - Karl
Badger Office Supplies
www.phoenix-direct.co.uk
Ecommerce website selling ink and toner cartridges.
Impact Technology worked very closely with us throughout the planning process of a new retail website, offering expert advice and opening our eyes to new technology and various digital marketing options. Andy and Jo kept in regular contact throughout the development stage by providing updates, recommendations and generally being a cut above other web developers that we have worked with in the past.
Since the launch of our website, Impact Technology have developed a range of bespoke features that have allowed us to control our catalogue of products more effectively, measure the behavior of visitors in more detail and enabling us to implement new features as and when they are released by the OScommerce community. Impact Technology have been, and continue to be, an absolute joy to work with.
Kal Kitchen, Sales Director