Lads Mag iPhone App
Created for K2 Media the Build A Babe App was created for their target market of young fun-minded types. This simple iPhone app development allows the user to choose 1 of 3 girls and then switch their body parts and backgrounds to create amusing (and some scary!) pin up girls.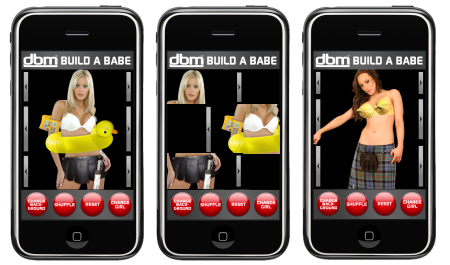 Once the girl has been chosen the switching can begin...using finger swipe functionality three body sections can be interchanged. The shuffle button will change all three body sections and the background, or just the background can be changed if required. Changing the girl provdes a whole new set of options to play with!
Technologies Used Include:
Animation to provide finger swipe functionality
Graphic rendering
Project info
Lads Mag iPhone App Launches
iphone app development, iphone application development
Badger Office Supplies - Karl
Badger Office Supplies
www.phoenix-direct.co.uk
Ecommerce website selling ink and toner cartridges.
Impact Technology worked very closely with us throughout the planning process of a new retail website, offering expert advice and opening our eyes to new technology and various digital marketing options. Andy and Jo kept in regular contact throughout the development stage by providing updates, recommendations and generally being a cut above other web developers that we have worked with in the past.
Since the launch of our website, Impact Technology have developed a range of bespoke features that have allowed us to control our catalogue of products more effectively, measure the behavior of visitors in more detail and enabling us to implement new features as and when they are released by the OScommerce community. Impact Technology have been, and continue to be, an absolute joy to work with.
Kal Kitchen, Sales Director