Internal iPhone App for Sales Staff
Developed for Roland, manufacturers and distributers of musical equipment worldwide, this iphone app development project has involved designing and developing an interactive app using rich media such as audio and video data to allow their sales staff to showcase their entire product base of approx 2,000 products.
Products are searchable by product name/number or the user can browse down through 4 sub category levels until they reach the product they want to showcase.
We then offer detailed product information including price, a short description, long description, mutiple product images, quick time audio clips and streamed video demonstrations played using the in-built YouTube player.
We also offer location based services to help locate the nearest dealer with stock, news and promotional articles, a favourites section, linked product accessories, and secure services to show Roland staff only, the latest financial and stock data.
Developed using C++ in an Xcode environment, this app uses many web services/XML to pull information from the website database to the app to provide up to the minute data. Thus all the iPhone app navigation and content is dynamic and being driven by webservices.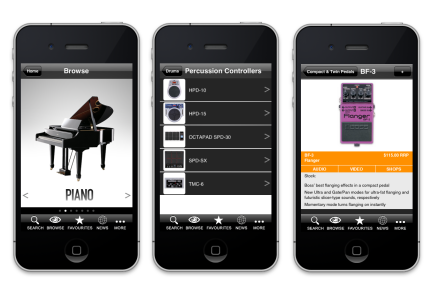 Project info
Roland iPhone App Development
iphone app development cumbria
Badger Office Supplies - Karl
Badger Office Supplies
www.phoenix-direct.co.uk
Ecommerce website selling ink and toner cartridges.
Impact Technology worked very closely with us throughout the planning process of a new retail website, offering expert advice and opening our eyes to new technology and various digital marketing options. Andy and Jo kept in regular contact throughout the development stage by providing updates, recommendations and generally being a cut above other web developers that we have worked with in the past.
Since the launch of our website, Impact Technology have developed a range of bespoke features that have allowed us to control our catalogue of products more effectively, measure the behavior of visitors in more detail and enabling us to implement new features as and when they are released by the OScommerce community. Impact Technology have been, and continue to be, an absolute joy to work with.
Kal Kitchen, Sales Director