Internal iPhone App for Sales Staff
Developed for Roland, manufacturers and distributers of musical equipment worldwide, this iphone app development project has involved designing and developing an interactive app using rich media such as audio and video data to allow their sales staff to showcase their entire product base of approx 2,000 products.
Products are searchable by product name/number or the user can browse down through 4 sub category levels until they reach the product they want to showcase.
We then offer detailed product information including price, a short description, long description, mutiple product images, quick time audio clips and streamed video demonstrations played using the in-built YouTube player.
We also offer location based services to help locate the nearest dealer with stock, news and promotional articles, a favourites section, linked product accessories, and secure services to show Roland staff only, the latest financial and stock data.
Developed using C++ in an Xcode environment, this app uses many web services/XML to pull information from the website database to the app to provide up to the minute data. Thus all the iPhone app navigation and content is dynamic and being driven by webservices.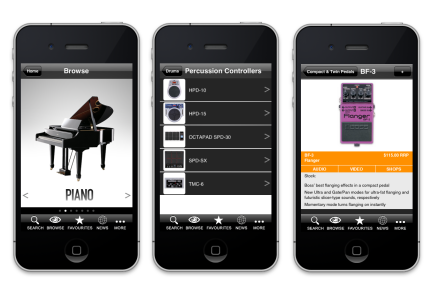 Project info
Roland iPhone App Development
iphone app development cumbria
Active Andalucia
Active Andalucia
www.active-andalucia.com
Multilingual website for outdoor pursuits center in Spain.
Just wanted to say a huge thanks for the work you have put in to creating our new web site, we are really pleased with the results.
I know we have not been the easiest of clients to work with as we had no clear direction in the beginning and then so many unplanned changes but thank you for your patience and it has paid off as we now have what we think is the best site in the "activity business" it is vibrant, easy to navigate, engaging and informative. Your advise and guidance through this process for us has been amazing and fingers crossed this is the start to a great new venture for us.
We have a few other projects we are working on and look forward to talking to you about these soon.
Deborah Kelly, Marketing Director