Impact's Desktop Application Wins 'Top Software' award. 
Independent software application distributer, DownloadTube, award Photeleon slideshow screensaver its 'Top Software' award.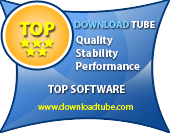 Photeleon is a simple to install and use slideshow screensaver. It allows you to rotate, rename or even send images through email.
You can also delete unwanted photos just by hitting the delete button. There's some other really simple but useful features too, like specifying which folders Photeleon is allowed to get images from (and which ones it's not).
Photeleon only has the most important and useful features that you'll need, making it the most simple and useful photo organizing software currently available.

Editor, DownloadTube
---

 Impact walked the extra mile on this project. They were very easy to work with and delivered above expectations.

Director, Mysilversands Limited
---

 I would just like to write and thank you and your team for the great work carried out on both our data management system and the database for our web back end.  Both systems were developed on time and on budget. The communication between your staff and ours were always efficient and insured as the system and specification developed the end result was a perfect fit for the company.  We are constantly looking for additional systems and will have no hesitation in using your services again.

Managing Director, K2 Media
---

 I am more than pleased to provide you with a testimonial confirming the efficiency and extremely high quality of the services provided by Impact.  The software developed for this company by Impact is outstanding.  We were impressed by the care taken over the preparation and planning of our business system, but even more so on first implementation.  The benefits to the business were immediate and very successful.  Following this, the continuous development of the system has been carried out with the highest degree of professionalism and the minimum of interruption while this company carried out its normal business.  The provision of our IT system as a whole by Impact (software, hardware, internet access and general engineering attendances) could not have been bettered.  It is unusual to find a company with such constant high standards.

(Former) Managing Director, GYM-TECH